How to prepare for a car journey with your dog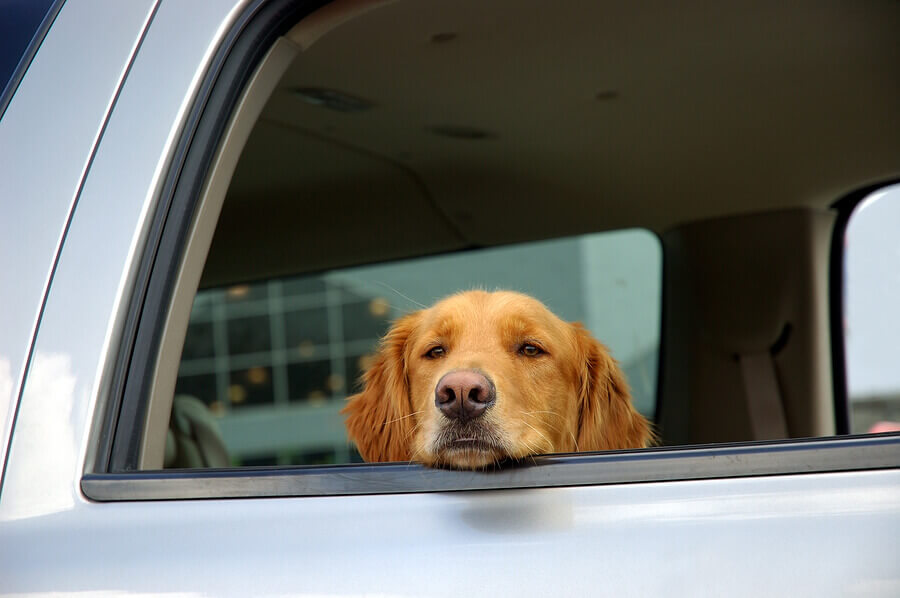 When you take your dog in a car for the first time it can be stressful but over time they do get used to it. It can be hard to know what to do to prepare your dog for a road trip. Which is why we've come up with this guide. We all enjoy going on holiday and on road trips – and it's a bonus when our family pets can be part of it. To ensure you have an easy breezy summer trip you should be well equipped and ready for any situation that may arise.
Keeping them safe
One of the most important things to consider is not only your safety but also your dog's safety. We suggest buckling your dog up with a harness or seat belt – or you can provide a safe space like a crate for them. This minimises any risk of injury and stops them from moving around while you drive. Another reason to do this is so that you don't get distracted by your dog while driving.
Be prepared
Something else that's important to prepare for is a vehicle breakdown on the motorway. It's the worst case scenario, but if you plan ahead you won't get caught out. The most important things to have in your vehicle are water, a dog bowl and a short dog lead. It's always safer to leave your dog in the car unless it's hot weather. If you do have to take them with you – make sure they're on a short lead. It's also important to tell your vehicle recovery company that you have a dog with you.
Keep them cool
Always check the forecast before you travel. If it's going to be hot make sure you have things to keep your dog cool and comfortable. You could get cooling mats or leave an ice-pack wrapped in a towel on the seat for them to lie on. We also recommend getting your vehicle's air-con serviced before setting out on a long road trip or holiday. Doing this, will ensure that your vehicle is producing cool, clean air into the cabin.
Is your MOT or service approaching? You can book an appointment online using our quick, easy and free online booking tool. All you need to do is enter your registration number and select the service you'd like.